Stress Management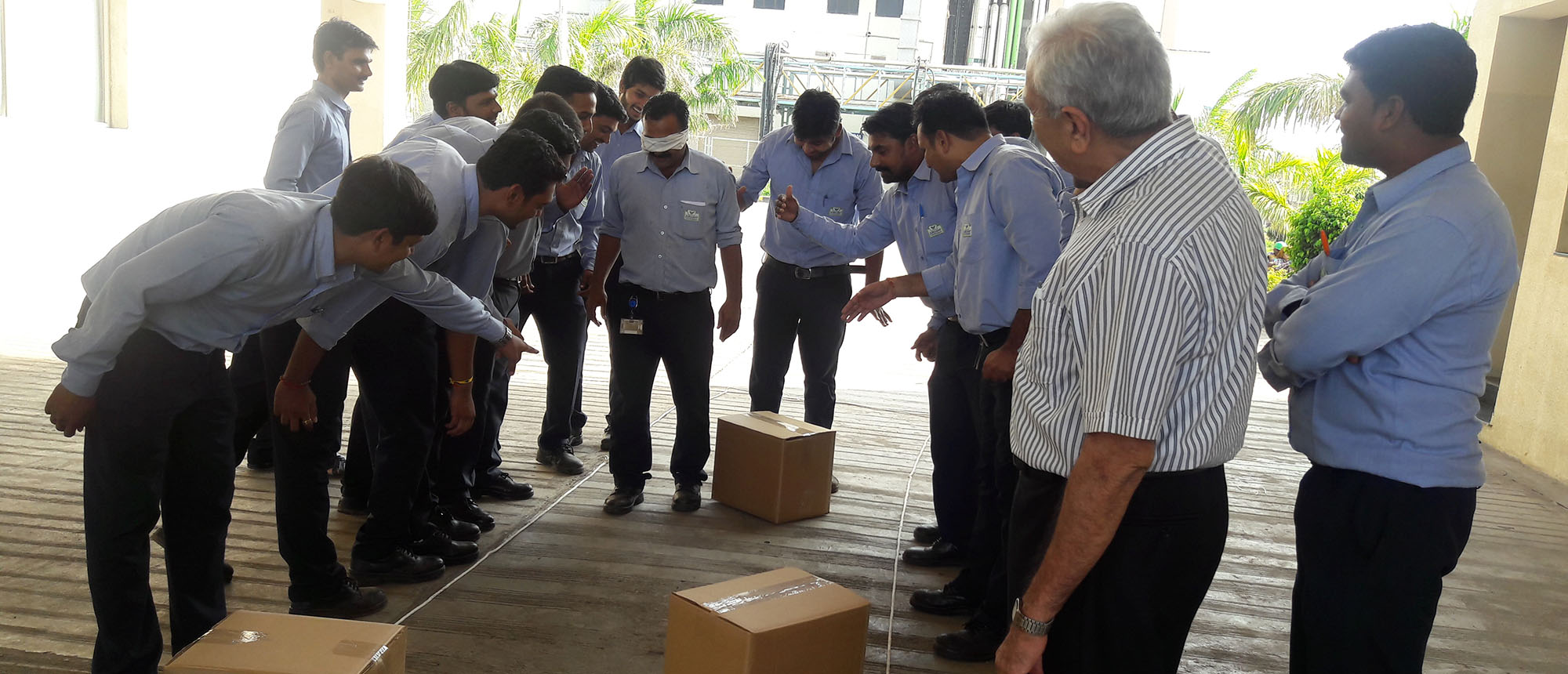 Duration : Two Days
Stress Management
We are a perpetually anxious species disturbed by fear, worry, loneliness and despair leading to stress. This when added with the rapid pace and complex demands of modern life increase the weight of this stress. Such a situation leads to many kinds of diseases like hypertension, ulcers, heart diseases, cancer, diabetes, arthritis etc. It can even kill us. It spoils our family life, office life, social life, love life and all other activities. Thus stress is our biggest enemy.
Why be ill or kill ourselves ? Surely we would like to get rid of this biggest enemy of ours. But how ? Only by learning and following a powerful stress-reduction programme. Our training workshop on 'Stress Management' helps you to understand the reasons of stress and deal with it, and eventually eliminate it, by learning and doing the following:
1. Physical exercises
2. Relaxation and breathing
3. Changes in attitude
4. Learning formulae to get over mountains of worry
5. Pick up some golden rules of time management
6. Changes in diet
7. Changes in life style
8. Awareness
9. Meditation
10. Laughter
11. Music
Once you follow these solutions after attending the workshop you life will change forever making you a successful and happier person.!
Mr. B. L. Vohra has conducted a workshop on 'how to manage time without stress' in New Delhi, Baroda, Mysore, Roorkee(U.P), Bharuch (Gujarat), Gajraula(U.P), Surat, Nira(Maharashtra) and so many places in India.
You may book this course by connecting Mr. B. L. Vohra through phone, email, facebook, Google+, linkedin and Twitter for your self-motivation as he has conducted workshop for this course in New Delhi, Gurgaon, Noida, Mumbai, Mussoorie, Hyderabad, Baroda, Ambernath, Mysore, Bharuch, Nira, Manipur, Agartala, Gajraula, Nagpur, Chandigarh, Gandhar, Udaipur, Dahej, Tekanpur, Kapasan, Surat, Roorkee etc.